We offer high quality custom framing for all sizes and budgets. There are thousands of options to choose from. If you have an idea of the style, color or budget, we can concept framing over email or in person by finding the right frame to fit your needs.

We source our mouldings from Larson Juhl, Roma and Omega and you are welcome to view their websites for inspiration. In some cases, these companies have the ability to upload a photo of the art and then view the piece in the framing of your choice. We can also do this upon request over email. You can even send us a photo of the space in your home that you wish to fill, and we can superimpose the art in that space to help you to visualize it. Our team of design experts are happy to help you in any way to envision the final product before you purchase.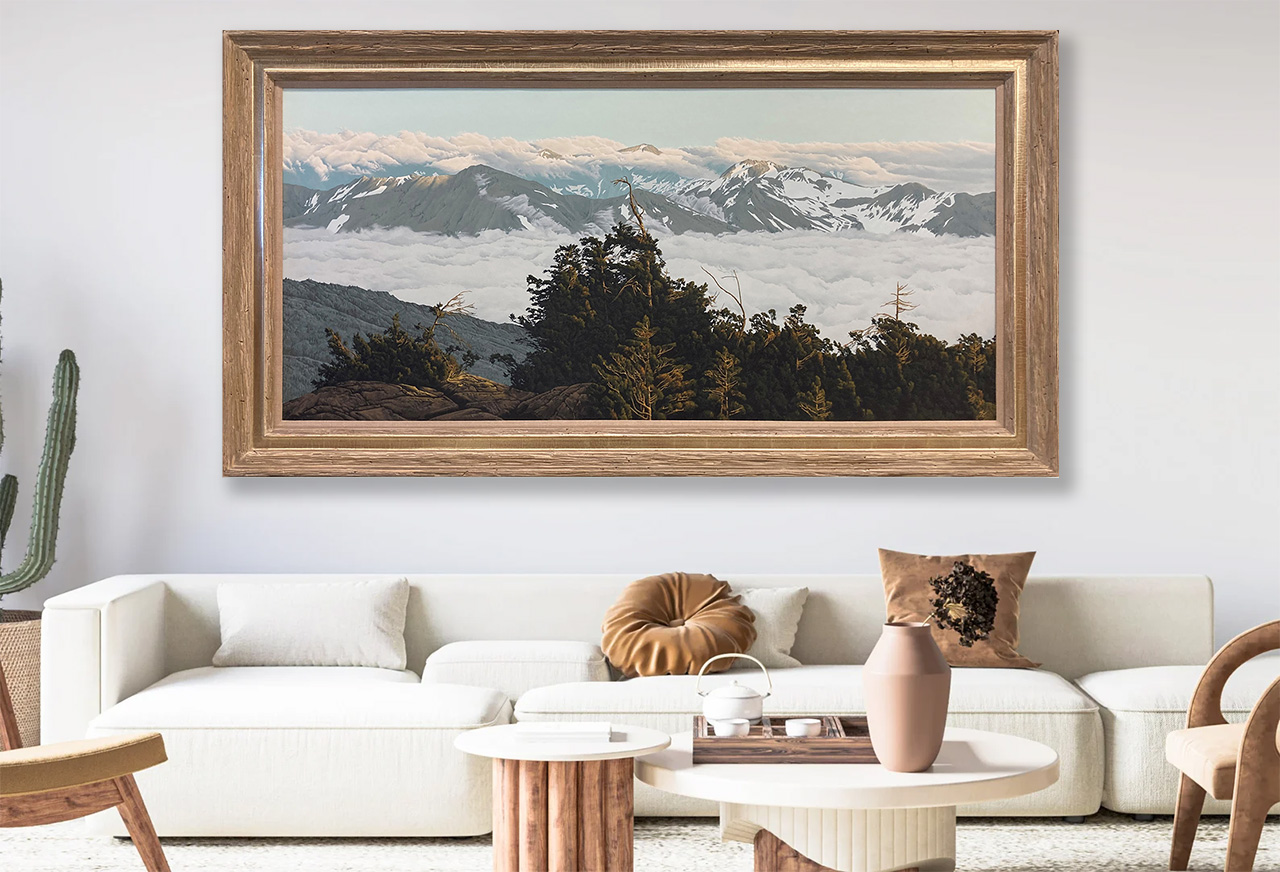 Adding custom framing to a piece of art can really create a special quality and display a painting in its true potential greatness. An ornate frame can transform a muted painting into something flashy, and inversely, a subtle frame can showcase a vibrant piece without taking anything away from it. Sometimes less is more, but sometimes more is more fun. If you're looking for a frame that speaks as loud as your artwork, we can make it sing.
Using only 100% archival and acid-free materials, our framer offers complete conservation framing. Stretching and/or shadow boxing of sports memorabilia and other three-dimensional items is also available. To surround your artwork beautifully, our framing inventory offers a large selection of the finest mouldings from around the world. Our framer will source exceptional hand-made frames to suit any special framing requirements.
Please give us a call with any questions 1-800-387-6645.